Prolira – DeltaScan @ European Delirium Congress in Edinburgh, UK – Nov 2019
    
Edinburgh, 5 – 6 September 2019
The European Delirium Association's (EDA) Congress is one of the world's major meetings on delirium, covering the state of the art in delirium research and clinical practice. The programme covers a wide spectrum of topics, from advances in clinical care in the acute hospital and community settings, quality improvement, pathophysiology, educational methods, palliative care, and clinical trials.
Prolira was one of the two sponsors of the congress and had a busy meeting place with banners, folders and its DeltaScan Monitor. 
Prof. Dr. Arjen Slooter, was a keynote speaker: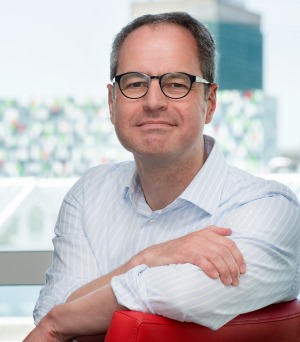 The EEG in delirium: where are we now in research and clinical practice?
Prof Arjen Slooter MD PhD is Professor of Intensive Care Neuropsychiatry at University Medical Center Utrecht, The Netherlands. He is current President of the European Delirium Association.
Prof Slooter and colleagues have been working on EEG as a means of assessing brain activity in delirium for more than 10 years. They have shown that during delirium, EEG shows distinct features, including an increase of slow activity, and a decrease of brain network strength and integration. EEG can aid in resolving unanswered research questions about the pathophysiology of delirium. Objective delirium detection and monitoring can be performed with a brief, one-channel EEG recording. Prof Slooter provided a state of the art talk on EEG in delirium, giving insights into recent scientific advances and clinical use of the EEG in delirium care. 
Prolira B.V.
Padualaan 8
3584 CH Utrecht
The Netherlands
tel: +31 (0)6 2297 8972
info@prolira.com